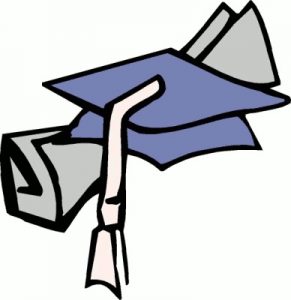 This is a second post about audio education.  In it I will explain what accreditation means and help you decide what kind of post secondary school (beyond high school) you might want to consider.
There are basically two kinds of post secondary schools one could attend to prepare for a career in audio: a trade school or a college/university.
A trade school offers shorter programs, geared mostly for the skills you might need in a job.  Typically they offer some kind of diploma indicating successful completion of their training.
A college or university provides a broader education, not just job skills, which can help you prepare for a job but also provide you with a basic general education that might be useful in other areas of your life. They usually offer degrees that are broader:  An Associate of Science or Art for a two year degree (as offered by community colleges) or a Baccalaureate degree (in Liberal Arts, Science, Engineering, etc.).  Whether an institution is called a "college" or a "university" usually is related to the number of fields they offer and the highest degree offered.  For example, a Doctoral degree is almost exclusively offered by so-called "research universities" where there are many disciplines and faculty are judged heavily on their published research or creative output.  For someone not seeking a degree higher than a Baccalaureate research university may or may not be the best choice.  I was always a curious intellectual and truly felt at home at a major research university, Michigan State University.  Some of my professors were known world wide, had published books beyond textbooks, etc.  They sometimes only gave lectures and all grading or student assistance was done by graduate assistants.  Today, many research universities use graduate assistants only to teach lower level courses.  But at the time I attended MSU that was not the case and even a basic freshman class I took in Communication Theory was taught by the renowned communication theorist, David Berlo.
For a student who feels less academically competent a research university might not have faculty that provide the kind of personal support that would lead that student to success.  That student would be better served by a teaching oriented university or college.  Higher education is not a "one size fits all" proposition.
All of my degrees are from a research university but most of my teaching has been at teaching-oriented colleges and universities.  Since one tends to teach in the style of what one was taught, my classroom technique was probably more in the mode of a research university. (I say "was" because I retired from full time teaching in August, 2016).  Some of my best students went on to brilliant careers, perhaps aided by the intense instruction they received from me, but some weak students fell by the wayside and might have been better served by a less rigorous teacher.
Life is imperfect. I never thought I would teach when I was young.  I started out as a producer of classical music programs on network television, but even public television gave up on most classical music (except for a few "specials") when "National Educational Television"  (NET) mostly offered by stations funded by universities and cities, changed to The Pledge Channel (actually PBS – Public Broadcasting System) and had to appeal to a broader, less culturally sophisticated,  audience.
But the main thrust of this post is What is meant by accreditation and is it important?
Most two-year and four-year colleges ("year" meaning how long it is intended that a student take to earn their lowest degree) strive for accreditation by a regional accreditation agency.
The purpose of accreditation is to insure that an educational institution provides a minimum quality of education, and that can also make it easier for students to transfer credits from one institution to another. A good thorough explanation of this kind of accreditation can be found at http://www.ed.gov/accreditation?src=accred
NOTE: Transfer of credits is determined by the college receiving the credits.  Thus if you hope to start at one college and transfer to another, contact the second college right away before or soon after starting at the first college to find out what courses will transfer.
If you don't go to an accredited institution your credits are less likely to transfer, you might not be eligible for some kinds of financial aid (especially government sponsored aid), some employers might not be satisfied with your degree as the minimum for employment, and you might not be able to start a more advanced degree at an accredited school.
ATTENDING A TRADE SCHOOL
Trade schools that do not offer a full Associates Degree or Baccalaureate degree are usually not accredited by the same regional accreditation agencies that accredit the kinds of colleges and universities mentioned above.
A college, university or trade school may be run as a non-profit school or as a for-profit school. "For profit" means the school is set up to earn a profits for its owners or investors and most of its income comes from tuition though, in some cases, a corporation may act as an affiliate. A company that makes, say, video and audio gear, may form an affiliation and donate their gear (and maybe even other money) in hopes that graduates get so used to the gear they want to buy it when they rise to positions of influence at media companies.
"Non profit" means the school does not earn money for investors and usually solicits money from government agencies, foundations and donors to help fill the gap between what is charged for tuition and what it costs to run the institution.
For profit schools have tended to earn a bad reputation due to unsavory business practices by some schools, but "for profit" alone does not mean a school is not good.  Just research the school.
Often,  trade schools tend to be for profit schools and some have rightfully earned dreadful reputations.  These schools are not accredited by any recognized agency, have high pressure marketing that seems to promise great careers in recording, but charge high tuitions and encourage students to use loans and other financial aid (such as education grants for serving in the military) to enroll.  These often offer poor education and many students drop out as they do not pass the courses.  All the better for investors/owners: they get money up front then if you drop out they don't have to do anything else for you.
Donald Trump is being sued for running such a for-profit school, in his case for real estate investing, which, it is alleged, took money from students but gave them little in return
However, it would be wrong to put all for-profit trade schools in the same category. There are organizations, such as the  Accrediting Commission of Career Schools and Colleges (ACCSC) which do give some kind of accreditation to trade schools.  That does not necessarily mean that credits from one of those schools would transfer to a major university, but it has happened.  Even credits from a highly regarded trade school may not transfer to a liberal arts college since the liberal arts college may simply not offer equivalent courses.
I try not to endorse or damn specific organizations but I do want to give a short shout out to a for profit audio trade school in New York City. The Institute for Audio Research in the Greenwich Village part if NYC was founded many years ago by two very well known audio engineers and claims to be the first recording school.  If someone just wants to learn audio recording skills, this can be a good choice.  Although most students I had at Dutchess Community College who wanted to go on beyond what DCC could offer did go to four year colleges and universities, some have actually gone to AIR and have reported having a good experience.  So don't brand all for-profit schools as "scammers."