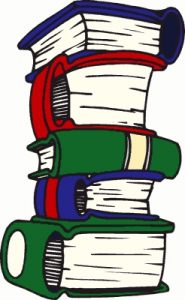 This blog is about audio education, but can also be extended to other forms of applied art.
I recently viewed a blog about audio education where the blogger posted the viewpoint that many audio education programs emphasize theory too much rather than "practical" or "hands on" skills.
I am sensitive to this issue as I have both worked professionally in, and taught, the following practical applied arts skills:
Sound Recording and Production
Television Production
Advertising Creative Strategies and Copywriting/Production
Photography
In each of these areas I made my living for a time as a working professional, outside academia, and latter taught the skills at the college level. I thus have a dual perspective on these fields: that of the working professional in the field and that of the educator preparing college students for work in those fields.  In this post I will focus on the field of sound production.
I do believe that, at the post secondary school level, a teacher of sound should have, at some point in his/her career, made a living practicing the art and craft of what he or she will later teach.  Thus, if you are looking for a school to learn about sound, do inquire about the background of those who will teach you.  I was an academic department head for 15 years and tried to hire faculty who had serious professional experience outside of academia.  But after I stepped down from the post of Department Head (not wanting to lead a life based on paperwork and meetings), others did not follow that lead.  I had a student last year who complained to me that his video teacher was just out of college.  The teacher had gone from learning to teaching without any non-academic professional experience.  In a professional field like media arts I disagree with that approach.  One should do it before one teaches it.  Of course there are fields where one does go from learning to teaching.  Philosophy is one. I have never heard someone say "After working for five years at one of the biggest philosophy factories I went into teaching."
But what prompted this post was a discussion of whether a college program in audio should have a large theory component.
If you plan to work In the field a program which is all theory would not be helpful.  You would be un-nerved to get on an airplane and hear the pilot say "At last I get to fly a plane.  I went to aviation school for four years but it was all theory.  Now I get to try out what I learned. Welcome aboard!"  Likewise you would want want to trust your recording to someone who only learned theory without practical experience.
Of course, the writer complaining about "too much theory" was not concerned that a program was all theory.  In this day and age I doubt any school would attract students if they did not have production facilities and courses which used them.  Rather I think he was complaining that students had to learn too much theory when, in his view, they should just be "learning by doing."  I have met teachers who use this approach.  They don't bother with a textbook and just have students to things in the studio following their directions.
However, I come down on the side of courses which have a heavy theory component.  Why? Because "hands on" teaches you HOW to do something but theory tells you WHY certain things work or don't. You make technical and creative choices based on knowledge, not just past practice.
Hands-on is a lot like learning on the job.  You go to a studio and work under a more experienced engineer.  He/she may say "this is how we mic a drum kit."  You learn that then go somewhere else.  Someone asks you how to mic a drum kit and you show them.  They then say "why do you do it this way?" and you answer, "because it was the way I was taught."
But that "way I was taught" approach can backfire.  Suppose you work at a studio or attend The School of No Theory and you are taught to record a certain announcer or narrator.  This announcer has a real "pipe organ" voice with deep bass tones and you are told to use a certain mic "because that is the way we do it."  You do as you are told and take care to write down the brand and model of the mic so you can "get it right" in the future.
You leave that school and go to work for another studio or radio station.  You are asked to record a certain announcer and you remember what you used in school or your last job.  But this announcer, perhaps like your Audio Penguin, tends to have a thin someone nasal voice.  You put that announcer in front of the mic you used for the "pipe organ" announcer and it comes out thin and nasal.  He says "That doesn't sound good" and you reply "Well that is just the kind of voice you have, not my fault."  Then he plays a spot he recorded at another studio and his voice has more body and warmth.  "Give me that" he says but you reply, "I am doing this the way I was taught am and even using the most expensive mic we have.  It cost $4000."
Because you never studied microphone theory you did not know about proximity effect, the tendency for certain kinds of microphones to add bass when the sound source Is very close to the mic.  Mr. Pipe Organ voice didn't need that so a mic with low proximity was used.  But for The Audio Penguin a mic with lots of proximity effect would be needed.  And you would not even have to use trial and error to figure it out.  Theory would tell you the characteristics needed.
I recently taught a microphone master class at The Juilliard School in NYC.  At the start of the class I set up two microphones that looked fairly similar.  I talked into the first one and it reproduced my voice naturally.  Somewhat thin and nasal as that is what my voice tends to be.  Then I talked into the second mic and suddenly my voice had body and warmth. The second mic was even much less expensive than the first.  What it had was lots of proximity effect which I knew I would need for my own voice.
Now, if James Earl Jones had suddenly appeared at that class, after fawning over him and collecting autographs, I might ask him to speak into those two mics.  But for him the reverse would be true.  His voice is so deep and warm that adding more bass and warmth would make it sound too bassy.  The first mic would have been the best for him.  But I would not have had to try every mic I had to figure out the best one for his voice.  I was informed by a good background in acoustic and microphone theory.
This is just one example out of hundreds of ways a strong theory background needs to inform practice.  If you choose a school that says "We don't waste your time with theory" then I would not waste my time and money with them.
That is my $0.02 worth.  But I think it is a lesson worth learning.