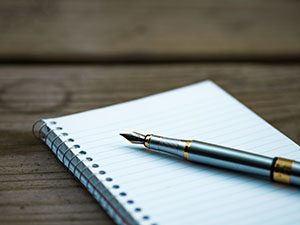 As I looked through older published papers of mine I realized that several went into depth on topics that I have only touched upon, if at all, in my recent blog posts. Most of these were done for scholarly conferences (and reflect a scholarly writing style required of this kind of work) and were peer reviewed.
 (Photo at left by Aaron Burden)
This post is about the paper, "A Pedagogy of Creative Thinking based on Sonification of Visual Structures and Visualization of Aural Structures" which I presented at the 1998 Conference on Auditory Display (ICAD) held at the University of Glasgow, Scotland. I also presented an earlier version of the paper the same year at a conference of the World Forum for Acoustic Ecology held in Stockholm, Sweden.
The paper deals with using sound as a tool for structuring visual art and visual art as a tool for structuring sound art.
THE PAPER IN PDF FORMAT: EspaperICAD98